In partnership with Davidson County Community College, clients from The Workshop of Davidson annually take part in Art From The Heart. As part of DCCC's educational opportunities for adults with disabilities, the Workshop's art class explores several different mediums and creative outlets for it's students.
Under the guidance of instructors, clients are able to express their artistic ability, with the end result being Art From The Heart, an annual dinner event where the public can enjoy a delicious meal, meet the artists, hear stories from students and have a chance to purchase beautiful prints of these original works of art!
The Art From the Heart event takes place annually in July at the Rittling Conference Center on the campus of DCCC.  The evening will features dozens of works of art from different artists in Workshop programs.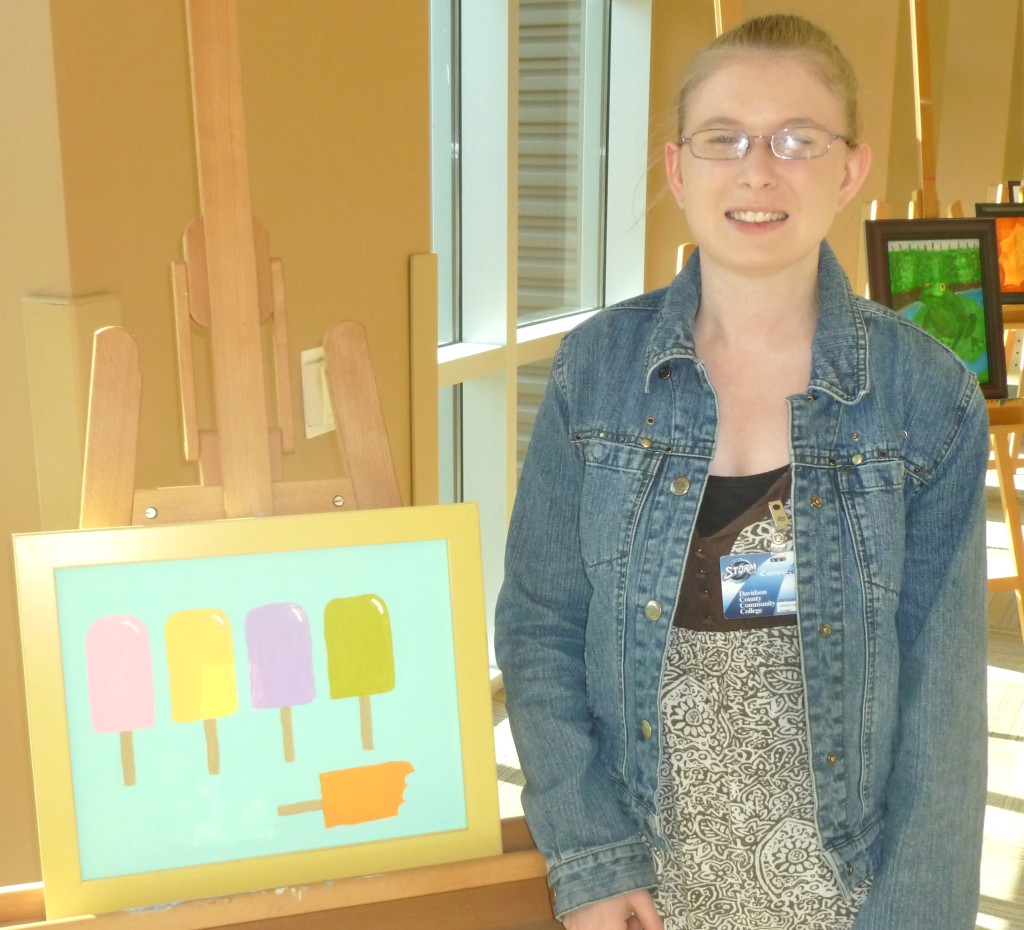 Framed and unframed prints as well as greeting card packs from each of the Art From the Heart events, are available for purchase at The Workshop of Davidson. You can also purchase the limited edition and highly popular Art From the Heart wall calendar, which becomes available in October for the coming year. Examples of the student's artwork are shown in the annual calendar. Artwork is available year-round:
Prices: Framed prints ($40), unframed prints in tubes ($10), 10-pack of greeting cards with envelopes ($10), and the Art From the Heart calendars ($10).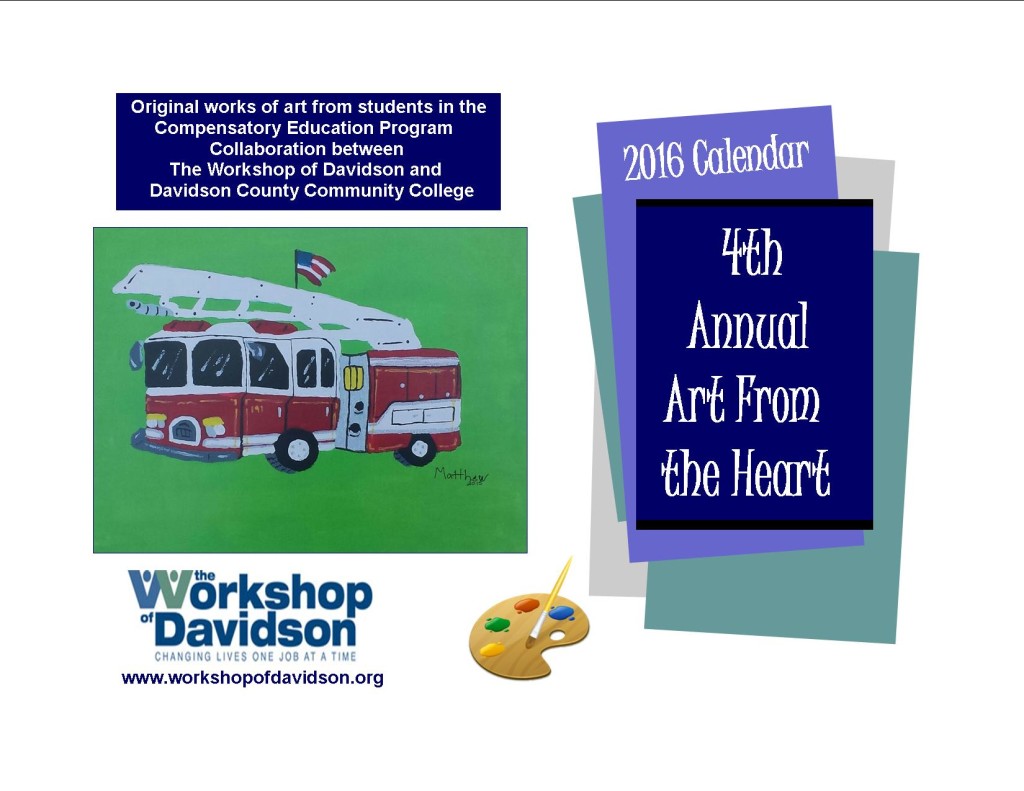 Special thanks to Art From the Heart sponsors Thomasville Medical Center/Novant Health and Dempsey's Place .