Sk8 Art Project
Time: 12:00 PM - 2:00 PM
Location: So Stoked Skate Shop - 14 East 1st Street Lexington, NC 27292
Art has become a popular activity at The Workshop of Davidson. In addition to the vocational training and life skills services for adults with developmental disabilities offered by the Workshop, art, in varied forms, now means a great deal to many program participants. The Workshop's annual Art From the Heart event is a mainstay on the local summer calendar and has produced other opportunities for creative expression.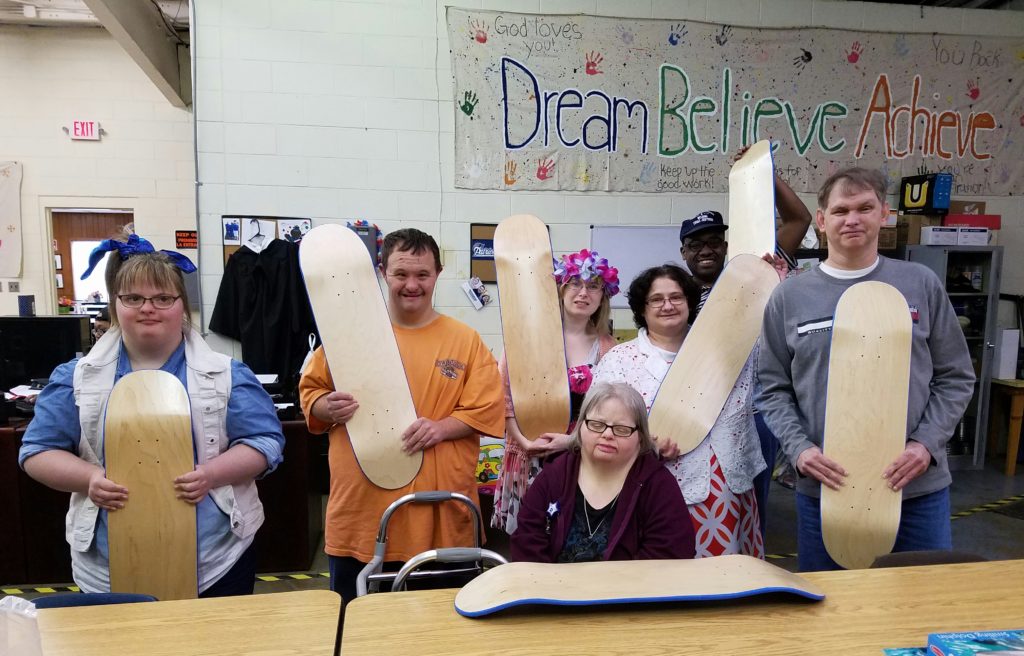 Opportunities like
             Sk8 Art!  
In an effort to work with new mediums, participants in the Workshop's Innovations Program and those that take part in continuing education classes at the Workshop are painting skateboards! The end result will be an opening featuring these unique works of art at So Stoked Skateshop in uptown Lexington.
        Art Opening – Saturday, May 20th from 12:00 PM – 2:00 PM
There will also be an opportunity to purchase the skateboards to help generate support for the Workshop and it's programs. Make sure to follow The Workshop of Davidson and So Stoked Skateshop on Facebook for more details to come!